5 simple steps to make you become an EDM expert !
Extensive experience is not required, even beginners can easily edit machining program through AEII expert system.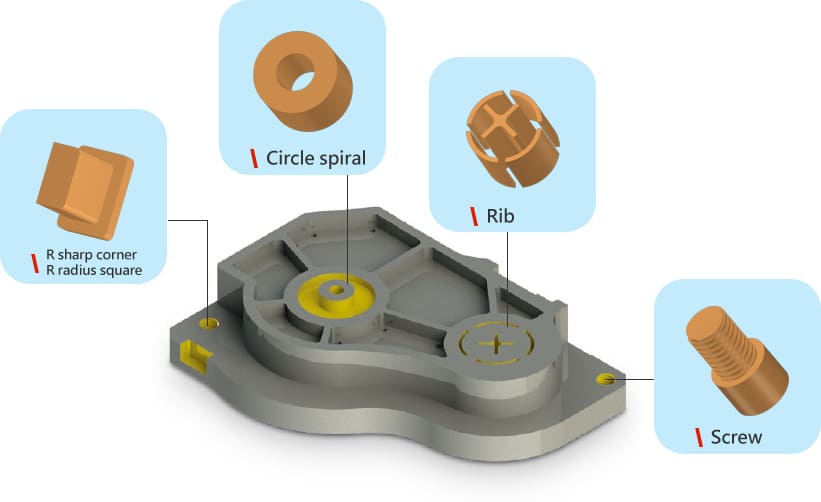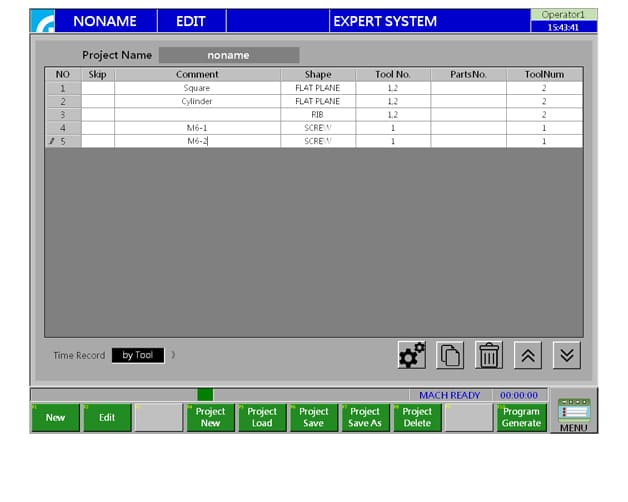 Single mold, multiple machining jobs
Job management system manages flexibly all machining tasks
The execution order of all machining tasks in the same mold can be arranged uniformly through the job management system.
If the work is not to be processed, you can also choose to skip it. Even if the machine is in operation,
you can continue to create new jobs!
Step 1: Select electrode shape
Abundant machining application modes
Database with variety of electrode application modes : RIB, CONNECTOR, SCREW ,SPRUE, 3D SPHERE and so on, it is enough for a variety of complex machining tasks.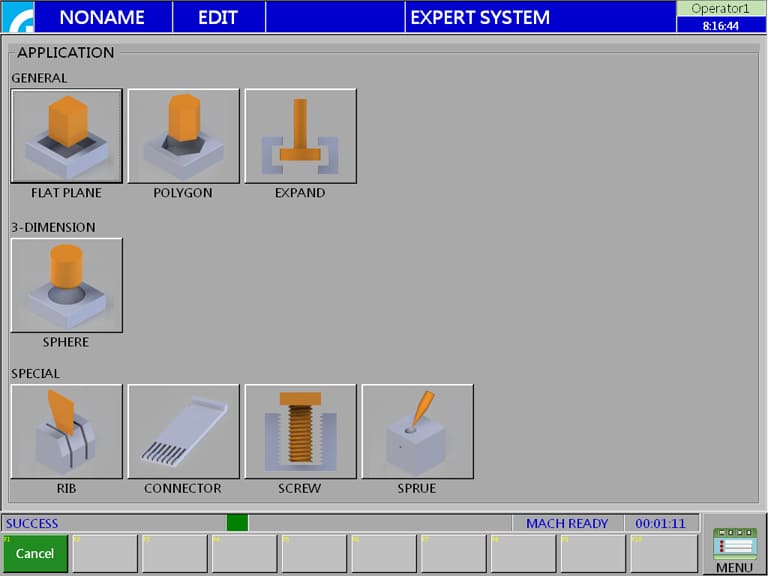 Step 2: input machining parameter
Automatically select the best undersized calculation and number of electrodes
Simple understanding parameter setting interface.
Just enter machining parameters, the internal calculation engine can calculate the most appropriate electrode undersize and number of electrodes.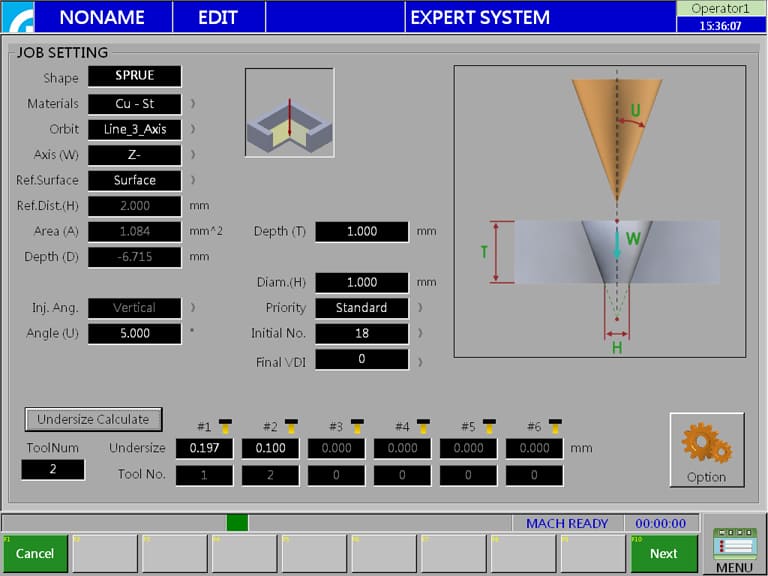 Step 3: Preview of maching program
Machining program of each electrode can be adjusted at will
All electrode machining procedures are clearly presented.
Based on past machining experience, user also can flexibly adjust the procedures, allowing you to experience highly flexible machining capabilities of AEII expert system!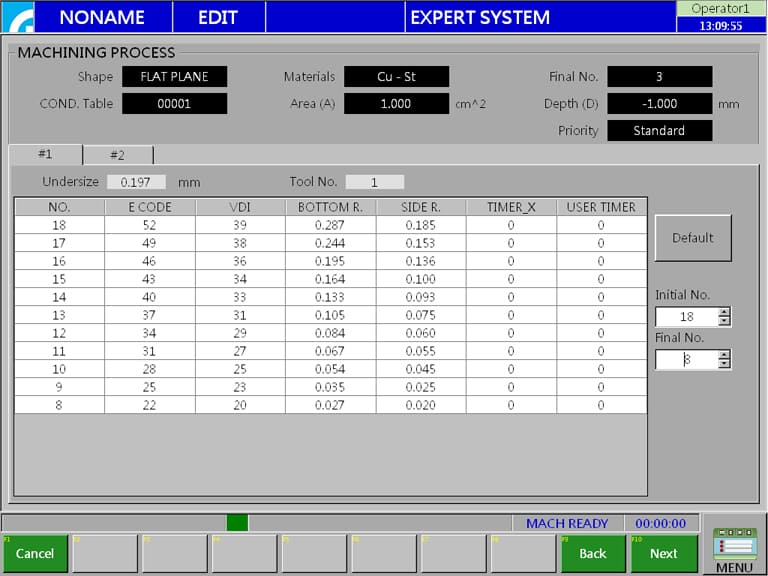 Step 4: Machining process & position setting
Interference avoidance function of position and coordinate system rotation offset
Built-in 60 sets of machining coordinate system, 50 sets of workpiece coordinates, it can cope with multi-hole, multi-workpiece machining tasks. With the coordinate system of workpiece offset , users no longer have to worry about large workpieces offset, saving calibration time on site.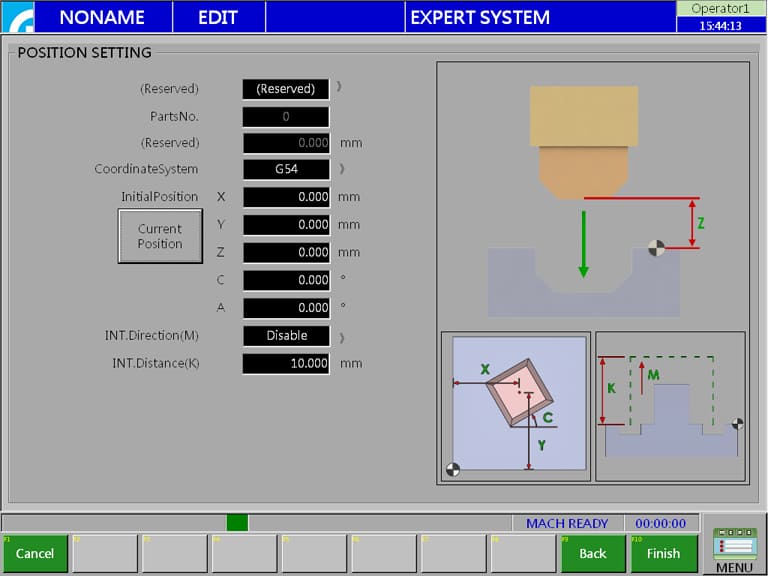 Step 5: Generating machining program completed!
Interchangeable : GM code < = > Dialogue Code
Exclusive creation of multi-language machining code, improvement of shortcomings of traditional GM codes that are not easy to understand visually.
After the program code generated by system is saved, you can start machining with one click, which is easy and effortless!