IP68 waterproof rate
Specifically designed for EDMs, whole machine is waterproof and oil resistant, free from stability worries of long-term oil immersion machining.
For horizontal and vertical machining use
Dual-use structure design can be placed horizontally or vertically for machining, flexibly meeting various machining demands. From SYSTEM-3R, EROWA, three-jaw chuck, it always fits.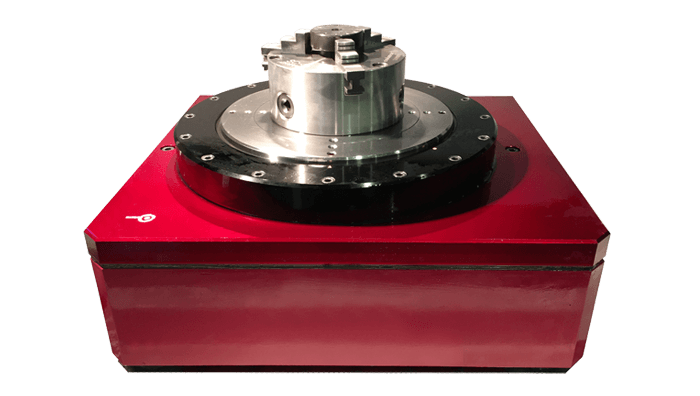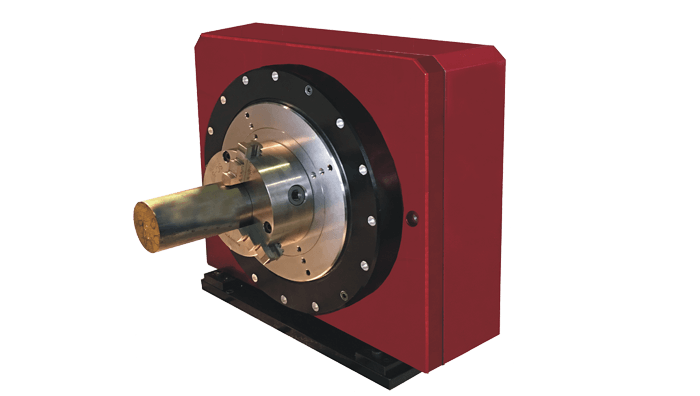 Learn more
Zero backlash structure design
High rigidity, high speed, long-term operation with zero backlash to ensure machining accuracy.
Compact design
Inheriting NEUAR compact design concept, it differs from traditional index table that is asymmetrical designed, R230 newly integrates transmission structure and electrical wiring installation, significantly reducing size of dimension, and providing more working space on the machine.
| Item | Metric | Imperial Units |
| --- | --- | --- |
| Model | R2300 | R2300 |
| Table diameter | ∅ 230 mm | ∅ 9.06 in |
| Indexing accuracy | ± 2.5 arc sec | ± 2.5 arc sec |
| Minimum indexing degree | 0.001° | 0.001° |
| Rotation speed | 1 ~ 200 rpm | 1 ~ 200 rpm |
| Maximum workpiece weight | 30 Kg | 66 lb |
| Waterproof level | IP 68 | IP 68 |
| Item | Metric |
| --- | --- |
| Model | R2300 |
| Table diameter | ∅ 230 mm |
| Indexing accuracy | ± 2.5 arc sec |
| Minimum indexing degree | 0.001° |
| Rotation speed | 1 ~ 200 rpm |
| Maximum workpiece weight | 30 Kg |
| Waterproof level | IP 68 |