IP68 waterproof rate
Specifically designed for EDMs, whole machine is waterproof and oil resistant, free from stability worries of long-term oil immersion machining.
Expanded 5th axis machining
EDM with C axis expanding to 5th axis, suitable for precision spiral and embossed roller machining.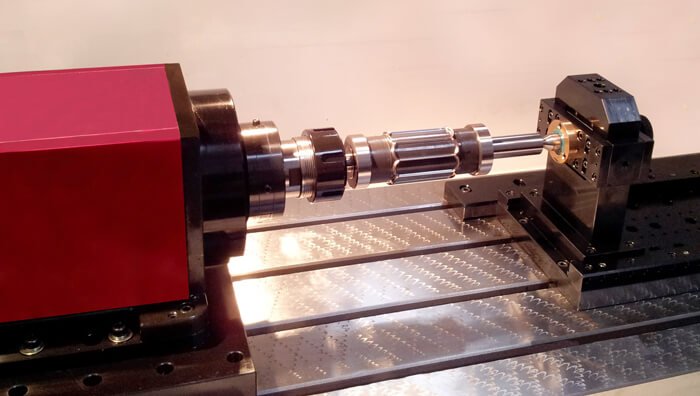 Learn more
High accuracy machining
Repeated accuracy can reach up to ± 0.4 arc sec, stable accuracy for long-term use. SYSTEM-3R and EROWA chuck are available.
Compact design
Inheriting NEUAR compact design concept, small size of dimension and space saving.
| Item | Metric | Imperial Units |
| --- | --- | --- |
| Model | CS100 | CS100 |
| Indexing accuracy | ± 0.4 arc sec | ± 0.4 arc sec |
| Minimum indexing degree | 0.001° | 0.001° |
| Rotation speed | 1 ~ 20 rpm | 1 ~ 20 rpm |
| Maximum workpiece weight | 20 Kg | 44 lb |
| Waterproof level | IP 68 | IP 68 |
| Item | Metric |
| --- | --- |
| Model | CS100 |
| Indexing accuracy | ± 0.4 arc sec |
| Minimum indexing degree | 0.001° |
| Rotation speed | 1 ~ 20 rpm |
| Maximum workpiece weight | 20 Kg |
| Waterproof level | IP 68 |