18 M/min High speed jumping
The new AE II power generator system adopts high-speed motion control algorithm , which provides a stable servo discharge gap and shortens the cycle time. Compare to linear motor design, Z axis jumping driver is more capable and durable.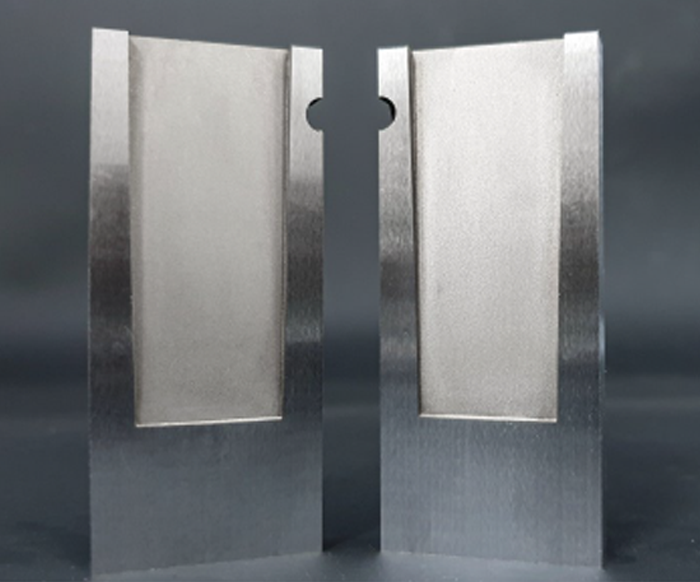 Learn more
New Circulating filtration system
A large amount of carbon residue caused by rough machining is often difficult to filter out, easily causing oil intake blockage. The new filtration system not only increases the efficiency of carbon residue filtration, but also extends filter lifespan, greatly saving consumables expenses.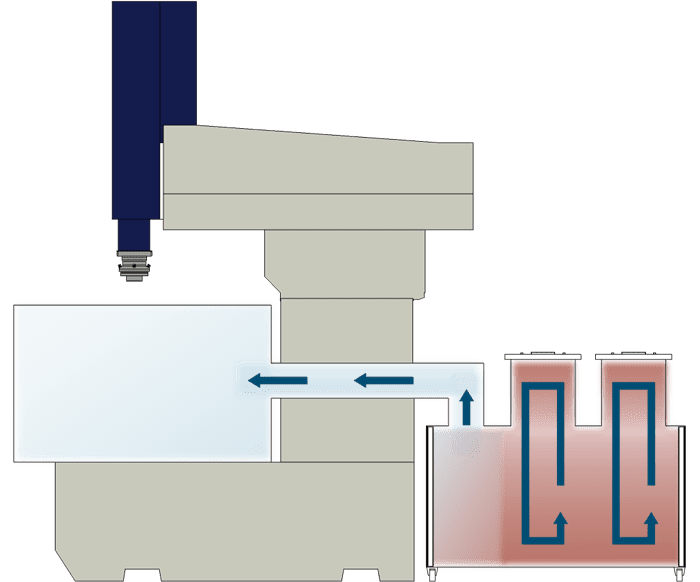 Learn more
Intelligent Expert System
User friendly interface. Just enter machining parameters, the internal calculation engine can calculate the most appropriate electrode undersize and number of electrodes. A Variety of machining applications like Rib、Connector、Screw、Sprue、Sphere ...etc. are available.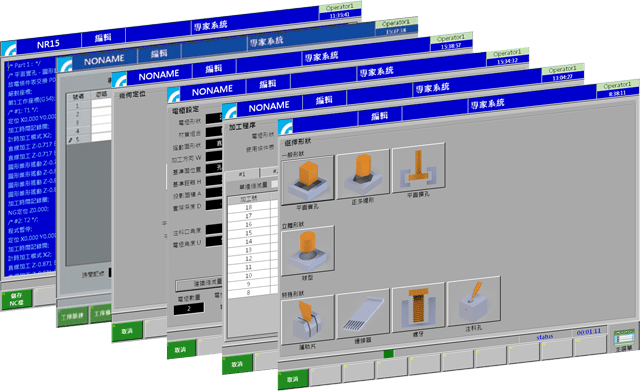 Learn more
Item
Metric
Imperial Units
Travel

(X / Y / Z)

1075 / 2150 x 1000 x 600 mm
42.3 / 84.6 x 39.4 x 23.6 in
Work Table Dimensions

(X / Y)

2700 x 1100 mm
106.3 x 43.3 in
Work Tank Dimensions

(W x D x H)

3500 x 1700 x 800 mm
137.8 x 66.9 x 31.5 in
Distance between chuck and table
580 ~ 1300 mm
22.8 ~ 51.2 in
Maximum Electrode Weight
500 kg
1102 lb
Max. Workpiece Weight
10000 Kg
22046 lb
Max. Output Current
120 x 2 A
120 x 2 A
Best Surface Finish/Wear Rate
0.12 Ra / 0.02 %
0.12 Ra / 0.02 %
Input Power
20 x 2 KVA
20 x 2 KVA
Max. Capacity of Dielectric
5400 L
5400 L
Machine Dimensions

(W x D x H)

5100 x 4650 x 3690 mm
201 x 183 x 145 in
Total Weight of Machine
18500 Kg
40786 lb
Item
Metric
Travel

(X / Y / Z)

600 x 450 x 400 mm
Work Table Dimensions

(X / Y)

1000 x 600 mm
Work Tank Dimensions

(W x D x H)

1500 x 950 x 520 mm
Distance between chuck and table
320 ~ 710 mm
Maximum Electrode Weight
250 kg
Max. Workpiece Weight
1800 Kg
Max. Output Current
100 A
Best Surface Finish/Wear Rate
0.12 Ra / 0.02 %
Input Power
20 KVA
Max. Capacity of Dielectric
800 L
Machine Dimensions

(W x D x H)

3010 x 2860 x 3100 mm
Total Weight of Machine
3500 Kg