The 3rd generation intelligent Expert System
Built-in database of more than 1000 machining data, interactive graphic interface, only need to input machining parameters. The system automatically generates programs to realize one-key machining, no need to worry about how to set complicated machining parameters.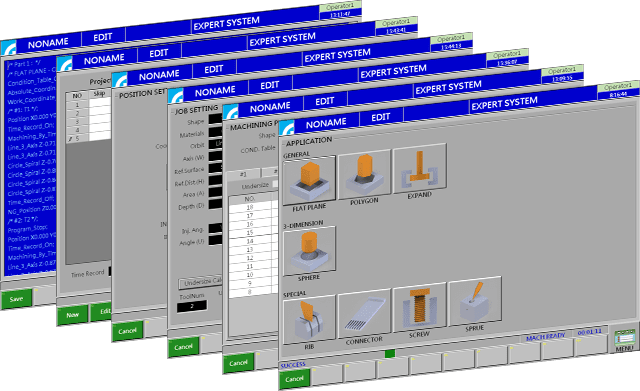 Learn more
Z axis High-speed jumping 18M/min
The new AEII type motion control algorithm improves debris removal speed, discharge efficiency and shortens cycle time.
New Circulating filtration system
A large amount of carbon residue caused by rough machining is often difficult to filter out, easily causing oil intake blockage. The new filtration system not only increases the efficiency of carbon residue filtration, but also extends filter lifespan, greatly saving consumables expenses.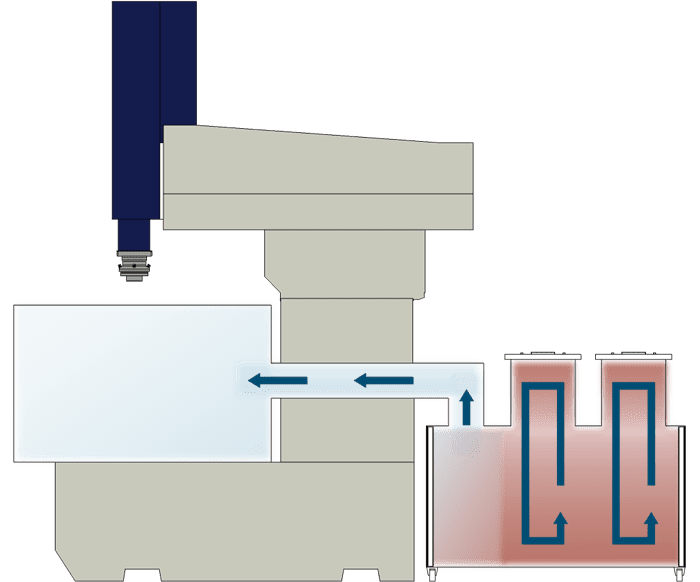 Learn more
New EtherCAT technology
AEII power system uses the latest EtherCAT communication protocol. EtherCAT can realize high-speed, high bandwidth command transmission achieving multi-axis motion control, high precision and high response performance.

Learn more
AEII discharge power
New AEII discharge power system breaks through old machining limits, which means faster cycle time, better surface finish, and lower electrode wear.
Best surface roughness of Tungsten Carbide <Ra0.22um /VDI 7, Wear Ratio <18%
The new generation circuit of hard alloy not only greatly suppresses tool wearing, but also has a fast machining speed, even the subtle acute sharp corner angles can be clearly displayed.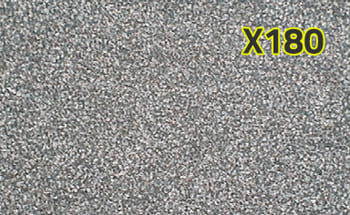 Previous technology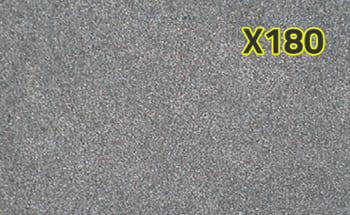 AEII New technology
Learn more
Unique vari-focus spotlight
Built-in high-illuminance spotlight, more convenient for inspection of workpiece.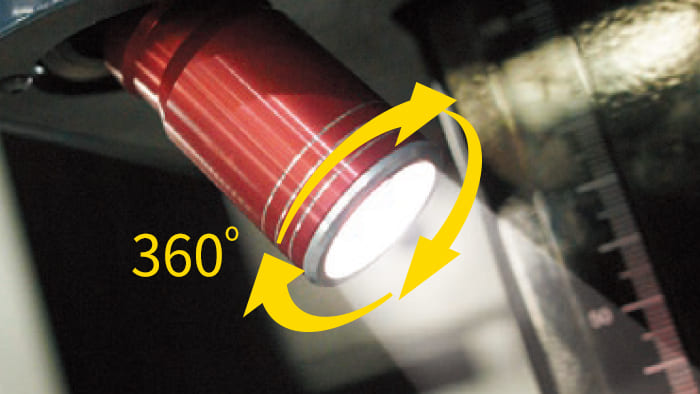 Learn more
15" touch screen with Windows operation system interface
Simple interactive graphical operation interface with touch screen panel, improving complex operation of traditional CNC machine and non-intuitive operation trouble.
Item
Metric
Imperial Units
Travel

(X / Y / Z)

770 / 1550 x 1000 x 600 mm
30.5 / 61 x 39.4 x 23.6 in
Work Table Dimensions

(X / Y)

2250 x 1100 mm
88.5 x 43.3 in
Work Tank Dimensions

(W x D x H)

3080 x 1700 x 800 mm
121.2 x 66.9 x 31.4 in
Distance between chuck and table
580 ~ 1300 mm
22.8 ~ 51.1 in
Maximum Electrode Weight
500 kg
1102 lb
Max. Workpiece Weight
10000 Kg
22046 lb
Max. Output Current
120 A x 2
120 A x 2
Best Surface Finish/Wear Rate
0.12 Ra / 0.02 %
0.12 Ra / 0.02 %
Input Power
20 KVA x 2
20 KVA x 2
Max. Capacity of Dielectric
4660 L
4660 L
Machine Dimensions

(W x D x H)

5190 x 4680 x 3630 mm
204.3 x 184.2 x 142.9 in
Total Weight of Machine
15000 Kg
33069 lb
Item
Metric
Travel

(X / Y / Z)

1550 x 1000 x 600 mm
Work Table Dimensions

(X / Y)

2250 x 1100 mm
Work Tank Dimensions

(W x D x H)

3080 x 1700 x 800 mm
Distance between chuck and table
580 ~ 1300 mm
Maximum Electrode Weight
500 kg
Max. Workpiece Weight
9500 Kg
Max. Output Current
120 A x 2
Best Surface Finish/Wear Rate
0.12 Ra / 0.02 %
Input Power
20 KVA x 2
Max. Capacity of Dielectric
4200 L
Machine Dimensions

(W x D x H)

5190 x 4680 x 3630 mm
Total Weight of Machine
14800 Kg